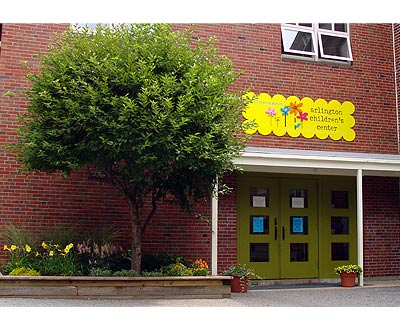 About ACC
Arlington Children's Center (ACC) was founded by a group of Arlington parents in 1971. Licensed by the Massachusetts Department of Early Education and Care, ACC is a private, non-profit child care center that strives to be a model for quality early childhood education.
ACC is housed in a former elementary school with spacious classrooms and a large outdoor playground. Both indoor and outdoor areas are well equipped and permit ample opportunity for fine and gross motor development. The space has been designed to create a setting that goes well beyond the provision of routine child care.
More About Us
Useful School Information
School Closing Policy
Delayed  Opening: Whenever  Arlington  Public Schools  announce  a  delayed  opening  or  closure due  to  inclement  weather,  ACC will  delay  our opening  to  9:00 a.m.
Closure
In the event that ACC will be closed for the day, notification will be sent through email and text via Blackboard Connect. There will also be a specific announcement on the home page of this website.
TAX  ID  NUMBER: 04-2502992

Career Opportunities